Om maar meteen met de deur in huis te vallen: ik wil niets anders meer voor mijn nieuwsbrieven als Laposta! Na het uitproberen van enkele andere nieuwsbrief programma's als Mailchimp, Mailblue en Mailpoet ben ik als een blok gevallen voor Laposta.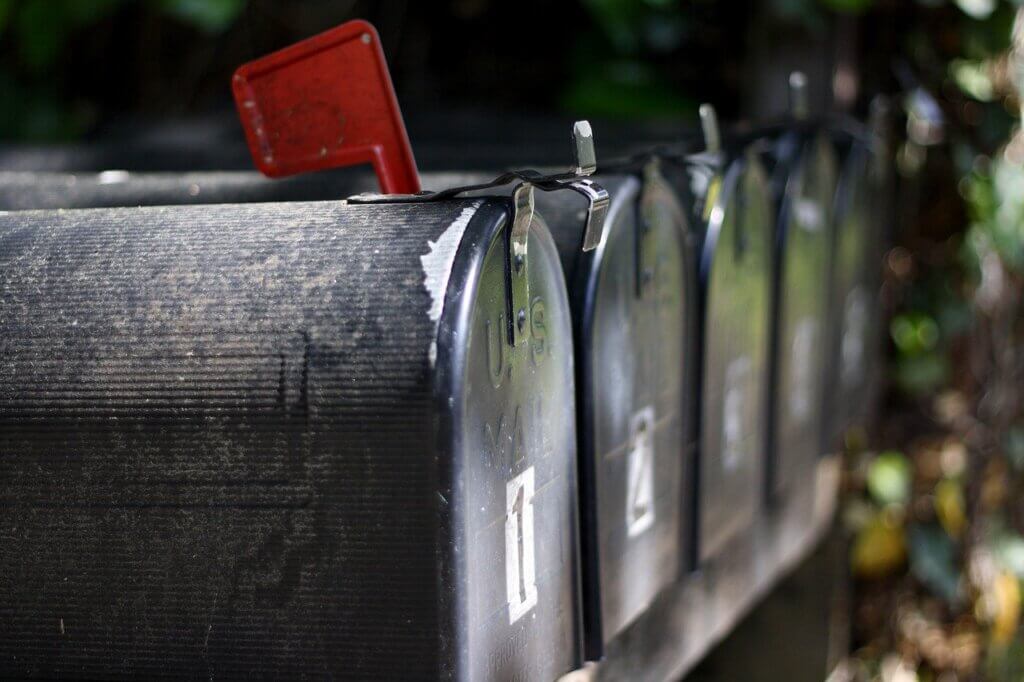 In dit artikel ga ik niet hebben over de verschillen maar wel over de toepassingen van Laposta als het programma om nieuwsbrieven mee te versturen. Wil jij nieuwsbrieven versturen en wil je dit doen via een Nederlandstalig mailingdienst dan is deze mailingservice voor jou geschikt.
Nieuwsbrieven & Laposta
Het mailingprogramma van Laposta is simpel en in het gehele dasboard is in het Nederlands. Bijkomend voordeel is dat het gratis is tot 2000 adressen én dat zij een goede helpdesk hebben. Niet dat je deze echt nodig hebt want het programma wijst voor zich. Echter er zijn ook wat geavanceerdere mogelijkheden en dan is de support afdeling wel fijn. De basis bestaat uit 4 onderdelen welke ik per item (kort) zal toelichten en uitleggen:
Relaties
Campagnes
Automations
Resultaten
Relaties
Aangezien Laposta goed te integreren is op je WordPress website middels een plugin kan men zich makkelijk aanmelden voor je nieuwsbrieven. De aanmeldingen komen automatisch binnen op een door jou ingestelde lijst. Zoals je kan zien uit bovenstaande foto is het ook mogelijk om verschillende lijsten te maken. Elke lijst is afzonderlijk te bewerken maar ook heel makkelijk kan je een mailing tegelijk naar alle lijsten versturen.
Het relatiebeheer via het dashboard is makkelijk en duidelijk en niet alleen afhankelijk van aanmeldingen via je website. Het is ook mogelijk om handmatig relaties aan je lijsten toe te voegen. Houd hierbij wel rekening met de privacy en dat men hiervoor wel toestemming heeft gegeven. Men kan zich ook ten alle tijden makkelijk via een link in de nieuwsbrief weer afmelden. Ook kan je het een en ander makkelijk integreren op je social media zoals Facebook zodat je ook via die weg relatie kan toevoegen aan je bestand.
Campagnes versus Automations
De eigenlijke nieuwsbrieven noemt men campagnes. Dit is omdat het meer is dan alleen nieuwsbrieven. In feite zijn het mailings die je verstuurd. Dit kan in de vorm van email campagnes, nieuwsbrieven, uitnodigingen en noem maar op. Kortom alles wat je niet gepersonaliseerd via email verstuurd naar relaties. Campagnes bouw je in 6 stappen op:
1. Vul basisgegevens in
2. Selecteer ontvangers
3. Kies een sjabloon
4. Vul het sjabloon
5. Laatste controle
6. Bepaal verzendtijdstip
Het gaat hier te ver om tot in detail hierop in te gaan aangezien je per item ook weer diverse mogelijkheden hebt. Echter ben ik voornemens om binnenkort een korte cursus te gaan geven voor het werken met Laposta. Ook binnen de gratis versie zijn er vele mogelijkheden en toepassingen welke ik graag met jullie wil delen. Voor-aanmelden is nu al mogelijk en geheel vrijblijvend: ik ben geïnteresseerd!
Laposta bevat tal van basis sjablonen die je vervolgens geheel naar je eigen hand kan zetten. Je kan ook van nul af aan beginnen. Ze werken met een simpel drag en drop systeem net als vele builders voor WordPress websites. Dit maakt het makkelijk om een nieuwsbrief te maken naar je eigen stijl en wensen. Je kan alles zelf makkelijk bepalen: de indeling, lettertype en kleuren.
Automations binnen Laposta
Ik denk dat dit bijna het enige Engelse woord is in de gehele Laposta omgeving. Wat zijn automations en hoe gebruik je ze? Wil je nieuwsbrieven versturen op vaste momenten of na vaste handelingen? Dan zijn automations binnen Laposta een ideale tool. Je kan op voorhand nieuwsbrieven maken die na een door jou ingestelde handeling automatisch verzonden worden.
Het beste voorbeeld is als men zich aanmeld voor een nieuwsbrief lijst. Je stelt dan bijvoorbeeld in dat men na aanmelding direct een automatische email krijgt met de door jou opgegeven informatie. Zo krijgt je als je mijn webinar opvraagt via Laposta na aanmelding de link naar de download. Een pdf welke ook weer is opgeslagen in Laposta. Je kan ook hier weer een vervolg op instellen.
De resultaten tot slot
Tot slot zijn er de resultaten. Zo kan je van elke verzonden mailing, nieuwsbrief, zien hoeveel er zijn verzonden. Hoeveel procent van de mensen de nieuwsbrief heeft gelezen maar ook hoeveel afmeldingen er zijn. Je kan ook precies zien wie welke linken heeft gevolgd. Je krijgt zo een goed beeld waar de interesse van je lezers ligt. Echter zonder aanmeldformulier kan je geen nieuwsbrieven versturen. Zonder nieuwsbrieven zijn er geen resultaten. Wil jij meer weten over hoe Laposta werkt? Binnenkort komt er zoals gezegd een workshop Laposta. Aanmelden kan via onderstaand aanmeldformulier en is uiteraard geheel vrijblijvend. Je meldt je aan om op de hoogte gehouden te worden van de ontwikkelingen.
Workshop Laposta
Meer over Laposta
Ben je al geïnteresseerd geraakt en wil je meer weten over Laposta? Je kan rechtstreeks contact met hen opnemen over de mogelijkheden voor aanmelden en prijzen. Prijzen? Het was toch gratis? Ja dat klopt maar krijg je meer relaties of wil heel veel versturen per maand dan moet je wel gaan betalen.