Contact & Information Portugalore
Contacting Portugalore is easy. Portugalore is a digital web design & consultancy agency and works from Portugal. Face to face conversations therefore take place via skype, whatsapp or messenger calling. If you are located in central Portugal, there is also the possibility that I will make a home visit. For a home visit I charge a fee based on kilometers driven and time. Appointments made by telephone are always briefly confirmed by email. If you still want to visit the office physically, you can only do so by appointment.
Explanation and instruction about website goes through Zoom. Install it here.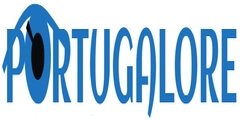 Address:
Sitio Rossio Habt | 3300 - 124 Valbona (Arganil) | Portugal
Mobile:+351 967 479 752
E-mail:adviesportugal@gmail.com