Support
Support is a broad understanding and that is exactly what Portugalore offers you. Advice and Support on starting an Alojamento Local in Portugal. Your eyes are on finding your dream home in Central Portugal. Advising on issues related to emigration and living in Portugal. On this page you will find an overview to keep in mind when you emigrate to Portugal. Useful and useful tips and addresses for support and advice.
Your Alojamento Local – my support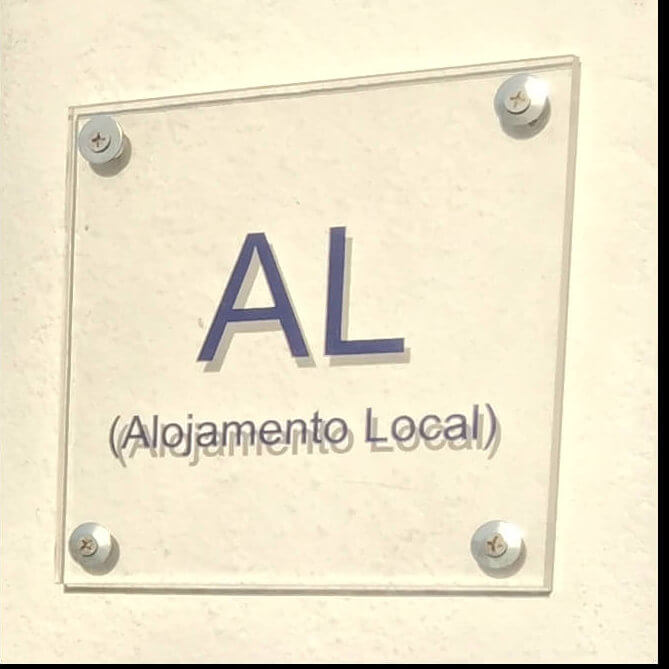 You already have a beautiful house in Portugal which you want to transform into an alojamento local. You might be looking for a house in Portugal to start an Alojamento Local here. However, you do not speak the language and you do not know which way to go. You can no longer see the right way to go and yet you want to make your dream come true. I can support, advise and guide you in this. As much or as little as you want.
Maybe you have already prepared a lot yourself, but you just have to put the dots on the famous i. However, it is also possible that due to the many stories you do not know where to start and how. I can help you in this. Working area is whole Portugal because I usually work online and by phone. Within Central Portugal it is also possible that I will go to authorities with you.
You can choose a basic document which is always updated with the latest information before you get it from me. You can also opt for the basic document extended with customized advice tailored specifically to your situation. The basic document is available at a fixed rate. In this document you will find a complete step-by-step plan for applying for your AL license up to and including the first period that your accommodation is open. Everything that involves administrative matters. Read more
Website for your company
Although I make websites for all kind of companies, charities and organizations, I have specialized in creating websites for small-scale accommodations. A good website is important to be found in the search engines. Often people can use some support and help with this because you have to comply with many rules.
Search engines and certainly Google are not easily satisfied and they certainly do not remain satisfied. Just like your accommodation, you must maintain and maintain your website. I am happy to do this for you so that you can concentrate on your company and your customers / guests.
I create all websites using WordPress. For this I use the many possibilities that wordpress offers in combination with additional software, plugins. I also work with a number of permanent external parties. For a channel manager, for example, this is Beds24. A channel manager is the executive secretary of the accommodation. Not only does it prevent duplicate bookings, it also sends automatic emails, makes the invoices and the accounting overviews. These are just a few of her qualities. Read this for your new website.
Your dream house in Portugal
One thing is clear: you want to buy a house in Portugal. It makes no difference whether this is a holiday home or a house for permanent residence. You search the internet and you may even have been to Portugal several times to view houses. However, this is disappointing every time. There is a (fast) road nearby or the neighbors almost live with you. More often it happens that the reality is disappointing compared to the photos. Then you return home without a view of your dream house in Portugal. Portugalore can support you in this.
You search for your dream house on the internet. The moment you think "this might become our dream house" you turn on Portugalore. Maybe you have a list of several houses. You give us the details of the house and the things that are important to you. Think of the location, state of maintenance, layout of the house. Is the house suitable for your wishes and purpose. You communicate with the selling party, broker and / or owner of the house yourself. An appointment for a viewing will be made in consultation with Portugalore. Portugalore becomes 'your eyes in Portugal' at that time.
The viewing and how to go on
During the viewing we will ask your questions to the selling party as well as extra questions. Questions that arise as a result of the viewing. We take a lot of photos and videos. Not only from the house itself, from the inside and outside but also from the surroundings and the garden. In the videos I immediately give a first impression, in which sometimes my enthusiasm but sometimes also the disappointment about a house will resound.
After the viewing you will receive all photos and videos and a short written report. Before we set off for you, we have frequent contact by email and / or telephone so that I can properly identify your wishes. The working area of Portugalore is Central Portugal, in a radius of approximately 75 kilometers around Arganil. Out here in consultation.
If, after our viewing (s) your house remains a potential candidate for the dream house, then the time has come to come back to Portugal yourself. If you want to view more houses during your visit, we can bring you in contact with various real estate agents. During your stay in Portugal, Bed and Breakfast Casa Traca in Valbona (Arganil) offers you a 10% discount on a stay with them. More information.
You virtual assistant
In addition, I can also act as your virtual assistant. Do you want to focus entirely on performing the direct work related to your (new) accommodation. Do you want to have all the time and attention for your guests, then I will take care of all administrative tasks. Examples can be:
Keeping track of your channel manager
Keep track of your listings on booking sites such as Booking and Airbnb
Maintaining contact with the bookkeeper and doing monthly reports
Maintaining and maintaining social media
Reports to the SEF of arrival and departure of guests
Monthly invoices in books with the Finanças
Make a quarterly declaration with the Segurança Social