What about me? A spider in the web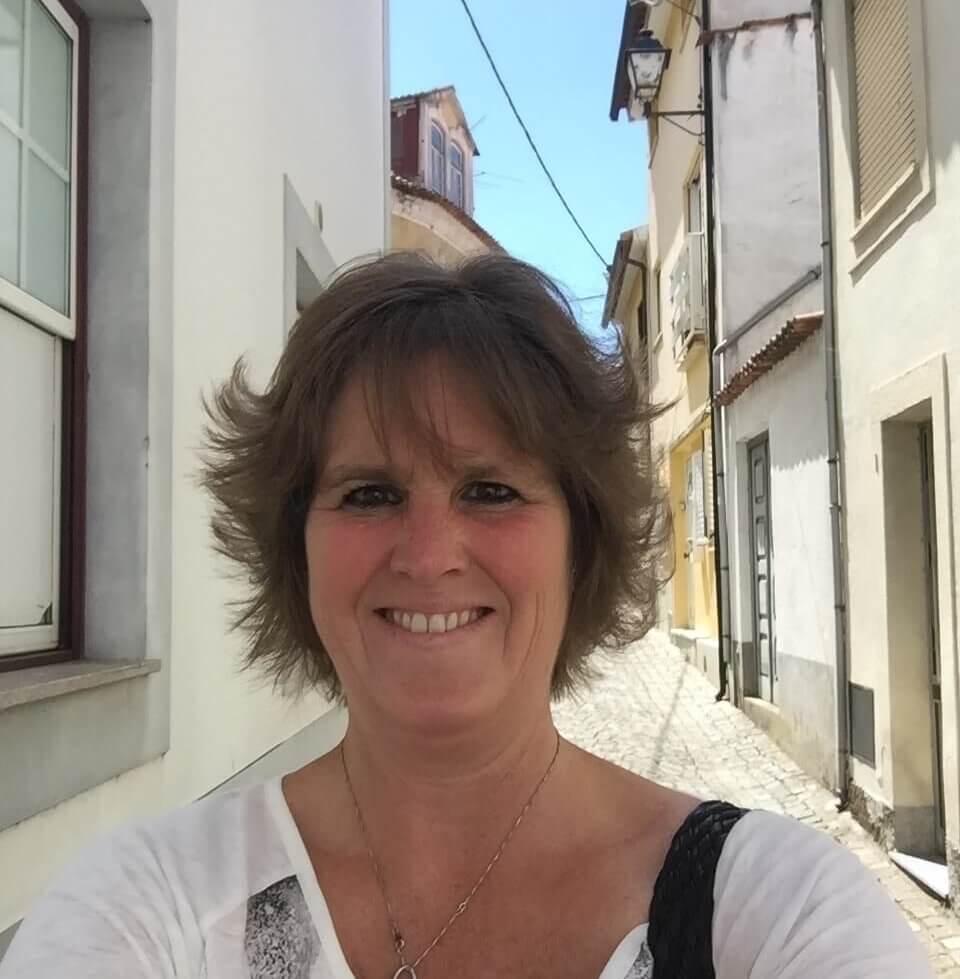 More about me and Portugalore and its centipede, the spider in the web. I am José, born in 1965 and living in Portugal since 2016. Together with my husband I run a small-scale Bed and Breakfast in Arganil. We have consciously chosen to live in this beautiful area where there is not much mass tourism yet. Nature and culture, rural and also authentic are typical words for our living environment. We enjoy being allowed to live here and meeting the various guests in the B&B. The B&B is also a wonderful place of rest for holidaymakers and gives me the opportunity to enjoy even more things.
What can I tell about me? I am a centipede, a spider in a web. I love organising and arranging. But I also love being creative. This led to Rondreizen Portugal in 2017. Here I give advice on round trips through Portugal. Trips entirely composed according to the wishes and possibilities of the travellers. That is the bottom line about me.
About me and the Birth of Portugalore
Through the bed and breakfast and through round trips Portugal I came more and more in contact with accommodations that wanted a better website. Accommodations that wanted to know more about reservation and availability calendars, about channel managers. From the very start of creating my own website, I tackled this thoroughly. I like to understand why something works the way it does. Not just sticking a code in somewhere but knowing why. Over the years, I have trained myself in this and I still learn every day. The digital world is a world that is always changing.
Even before my website for Rondreizen Portugal was born, questions were coming in from colleagues. One colleague wanted a completely new website including channel manager for his new glamping. The other colleague wanted a new look for his existing website. He also wanted to be more visible in the search engines. So I literally became a spider in the web. A digital centipede on the web. After working hard and learning a lot, I can proudly say that I deliver a beautiful and good product. A product that I can stand behind.
From spider to centipede about Portugalore
.
Also because I like a lot and like to be busy, also for others. I want to and can share my knowledge and experience. So slowly but surely more and more the pillars of Portugalore formed. Webdesign and optimisation, advice and guidance Alojamento Local and help with emigration to Portugal. This next to the Bed and Breakfast and Roundtrips Portugal provides a lot of variation and variety. I think that now at a somewhat advanced age I am a lucky man. I can live in a wonderful country where I am my own boss. Where I can arrange and divide my own time between my activities. Where I can enjoy the beautiful surroundings and lovely weather.
Where I can also meet people from all over the world. The variety of the work, the variation, ensures that I can always be enthusiastic about my work. Naturally, this reflects on what I undertake and make. It is nice that I can earn a living with this, but the satisfaction is much nicer!
I am therefore very enthusiastic about Portugalore. A lot of things come together here. People are curious about the name of Portugalore. Portugalore literally means "More about Portugal". A broad concept and you can go all ways with it. In 2017 I took over this domain name from someone. There was a bit of everything on the website and only from the Beira region. I emptied everything on the domain name, installed WordPress and started building. About Portugalore was thus born and made into Portugalore.
Read more about me and my emigration story: my story to the emigration coach. Do you know more about me, ask me!