Webdesign & optimalisation & maintenance and support
door Portugalore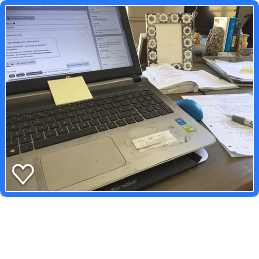 At Portugalore you can go for all your customization in the field of creating and also maintaining a website. I create websites by using a content management system, in this case WordPress.
I also specialized in websites for (small-scale) holidays accommodation rental. Availability and booking systems as well as channel managers are usually part of these websites. Brainstorming with the customer to achieve a great end product together. Short lines and also quick response. Flexible working hours and also days. Are you that (starting) entrepreneur, self-employed person or (volunteer) organization looking for a website. Do you feel addressed and welcome on this website. Then contact us using the contact form. A website is a product where designer and customer work closely together to achieve a great end result. A process in which the customer is involved as much as possible in the entire process.
Portugalore is therefore more than just a web design agency. There is also active thinking and advice with you. Collaboration with the customer is paramount. During the entire process there is frequent contact with each other. What Portugalore can do for you and even more can be found on the Work activities websites page. Webdesign with passion and fully optimization.